Right Tile, LLC has created this privacy statement in order to demonstrate our firm commitment to privacy. The following discloses our information gathering and dissemination practices for this website.
Email
Requires users to give us contact information (like their name and email address). We use customer contact information from the received email to send the user content about our company. The customer's contact information is also used to contact the customer if necessary.
Links
This site contains links to other sites. Right-tile.com is not responsible for the privacy practices or the content of other such websites.
Security
This site has security measures in place to protect the loss, misuse and alteration of the information under our control. Right Tile, LLC does not rent, lease or sell your personal information to other parties.
Contact Us
If you have any questions about this privacy statement, the practices of this site, or your dealings with this Web site, contact us today.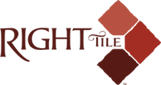 Right Tile, LLC
Phoenix, Arizona
ROC# 189706
(602) 570-5916
info@right-tile.com